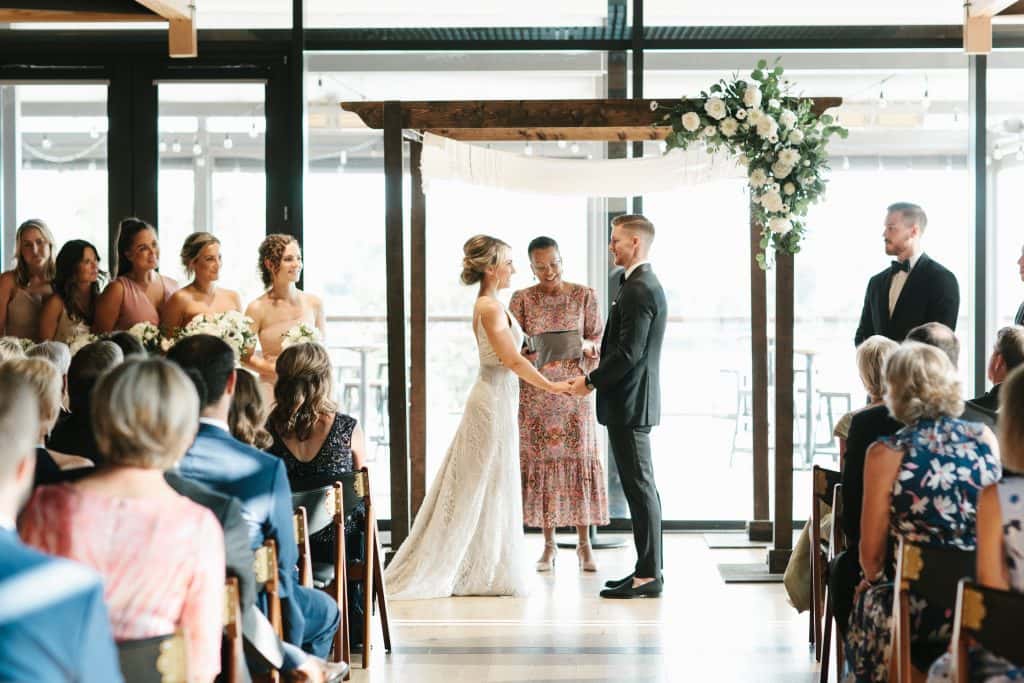 Wedding fees are based on a number of variables which are discussed at our first meeting. Ceremony scripts are couple-centered to reflect the couple's values, however, occasionally I need to do additional research if there's a special interest or request. Furthermore, there is an additional charge for me to attend your rehearsal, however, I'm available to communicate with you via phone and email as frequently as you'd like. I arrive at your wedding site at least 35 minutes before the scheduled start time to ensure any last minute questions or concerns you may have are answered and to coordinate with the other vendors you hired for your wedding day festivities.
The ceremony fee is $750 and a non-refundable retainer of $350 is requested to hold your date. The balance of $400 is due two weeks prior to your wedding date, and there is an additional fee of $275 for me to attend your rehearsal if requested.
Elopement Ceremony Fees: Starting at $400 – Northern Virginia, Washington D.C. and Maryland, excluding weekends and holidays. 
License Signing Fee: License signings are for couples who want a family member or friend to officiate their wedding ceremony, but that person isn't authorized in Virginia; and, for couples who want to get legally married prior to their actual ceremony for whatever reason. I will arrange to meet you at a convenient time and sign your marriage license to insure you are legally married. The license signing requires me to ask each partner if they welcome the other as their legally wedding spouse. After each respond, "yes," I will complete the license and mail it to the appropriate court. The fee ranges from $75 – $150 plus travel.
You have the option of paying with Venmo , check , or cash.