A civil ceremony is a ceremony in which there is no mention of God, Christ, Lord, Jehovah, etc. It is a ceremony conducted by a public servant to legally join a couple in marriage, set forth in the Code of Virginia.
I meet the couple the day of their wedding, arriving at the location 15 minutes before the announced start time, and will allow up to 30 minutes to conduct the ceremony and to complete the paperwork. The Code of Virginia now allows a civil celebrant to meet with the couple prior to their wedding and negotiate with the couple a reasonable fee for the celebrant's time.
Additionally, the celebrant is allowed to attend the rehearsal if requested again at a negotiable fee. The ceremony fee is set by the "Code of Virginia" at $75. There is a travel charge of $.65/mile.
For further information, you may refer to the Fairfax Circuit Court [LINK]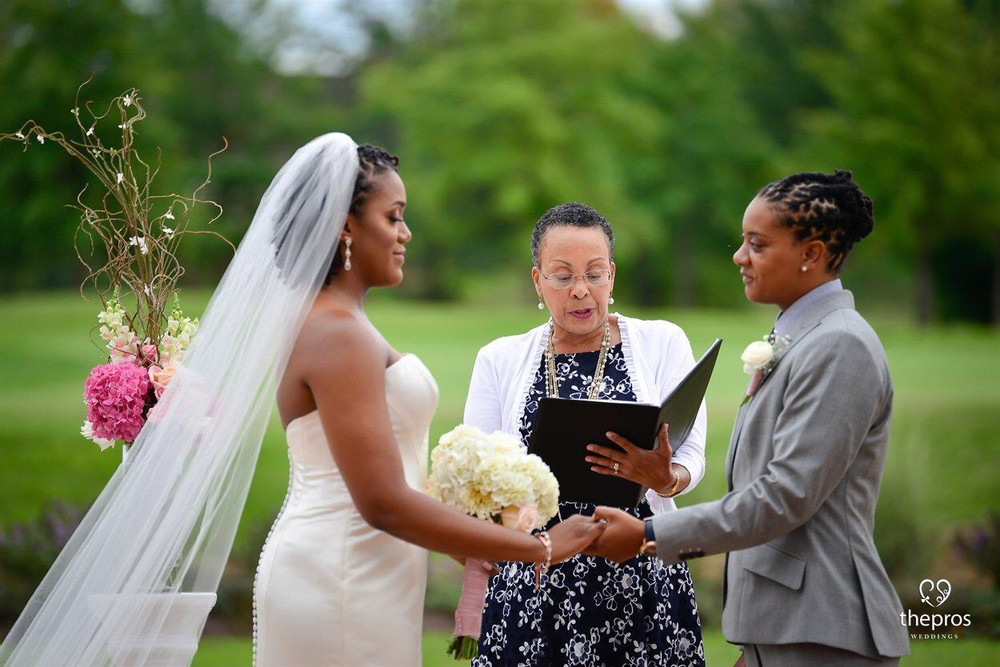 Let's start by saying that from the moment we contacted Leora, we felt we made the perfect choice. At the time, my fiance and I were living over 4,000 miles apart (Hawaii and Maryland).
She is sooo friendly and sweet, we literally felt like family. She offered recommendations and was very helpful throughout the entire process. She is thoughtful, thorough and fun. You can really see that she loves what she does. Our ceremony was perfect and we could not have imagined it without her. Thank you soooo much Leora!!
– Shannon & Taryn